Artistic Panel
Festival
Director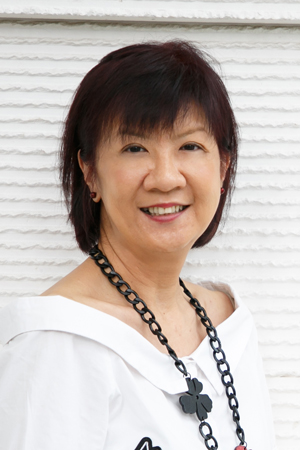 Ms Lim Ai Hooi
Artistic Director, SourceWerkz
Founder and Artistic Director, ONE Chamber Choir
Singapore
Ai Hooi's philosophy for choral music and teaching stems from her view that a fulfilling musical journey is one that is filled with sincerity, love and excellence. She uses the creation of music as a platform to share and infuse her values and beliefs in her singers, and inspires them to use the beauty of music to craft experiences that touch the hearts of the audience.
Ai Hooi actively contributes to the growth of the local choral scene, through nurturing younger choral conductors and choristers. On top of conducting several local secondary and junior college choirs, Ai Hooi established ONE Chamber Choir, a young adult choir. ONE entered into a partnership with the Song Lovers Choral Society in 2010 (formerly known as Lee Howe Choral Society), to form its youth wing. In 2017, the choir achieved the 2nd Prize of the Mixed Choirs category at the 15th International Chamber Choir Competition Marktoberdorf 2017, as well as the Special Prize of the Carl-Orff-Stiftung Diessan am Ammersee for the best interpretation of a choral worked premiered at the competition for "The Emigrant" by Wolfram Buchenberg. Recently, the choir took part in the 10th World Choir Games in Tshwane, South Africa and achieved Gold in all three categories they competed in, including Champion of the World Choir Games in the Chamber Choir Category.
Read More
She has also been the conductor of the Hwa Chong Institution Choir since 2000 which has achieved numerous accolades over the years, including emerging Champion in the Mixed Choir category at the 5th World Choir Games 2008, achieving the title Absolute Winner (top choir across categories) at the Festival of Songs Olomouc, and the Prix du public (Public prize) at the 2010 Florilège vocal de Tour.
Ai Hooi also co-founded Sourcewerkz PL to further her calling to teach, touch and transform the larger choral community and its audience. To date, Sourcewerkz has organised the Winter Choral Festival in Hong Kong since 2010 and Festival Coros de Verão in Lisbon since 2012, as well as various workshops with international choral clinicians. In 2014, she conceptualised and directed the 1st Singapore International Choral Festival and since then, SICF has played host to over 10,000 choristers and is now in her sixth iteration.
Artistic Panel
Artistic
Director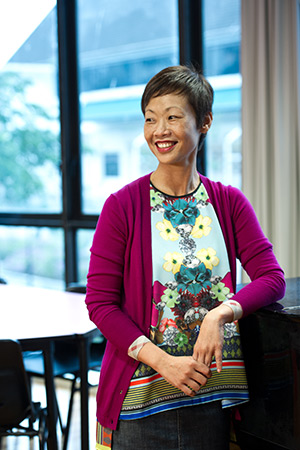 Ms Jennifer Tham
Artistic Director ⁄ Conductor, SYC Ensemble Singers
Singapore
A professional choir director, Jennifer is best known for her work with the Singapore Youth Choir (now the SYC Ensemble Singers), which she has directed since 1986. Her training as a composer at the Simon Fraser University (Vancouver, Canada) has led her to explore and re-define the choral idiom through her work with the SYC and in the Singapore school choir scene. In her hands, the SYC has earned a reputation for being the composer's choir, malleable to the demands of contemporary choral music, as well as won several prizes and awards.
Read More
Jennifer is also Artistic Director of the Young Musicians' Society (YMS), which runs the First Aid for Choirs and Conductors workshop series as well as the Kodaly Seminar Asia for music pedagogues and choir conductors in collaboration with the Kodaly Institute of the Liszt Academy of Music (Budapest, Hungary). The Society also houses the Magnetic Band, the contemporary music ensemble responsible for premiering the work of modern music icons, and engaging both professional and amateur musician in growing music more organic to our soil.Jennifer was Artistic Director of the Asia South Pacific Symposium on Choral Music (Singapore, 2001) and on the Artistic Committee for the 7th World Symposium on Choral Music (Kyoto, 2005). An elected Board member of the International Federation for Choral Music, Jennifer helps coordinate the Asia Pacific Working Committee as well as the Asia Pacific Youth Choir.
Jennifer has chaired and spoken on panels at conferences in Singapore, Sweden, Estonia and Denmark, and was principal lecturer at the 2008 Lithuanian Conductors Summer Academy, hosted by the Lithuanian Choral Union and the Ministry of Culture. She has taught choral conducting at the Nanyang Academy of Fine Arts and given workshops and short courses to conductors at home, in Japan and Indonesia. She is on faculty at the Kodaly Seminar Asia where she teaches conducting and leads the Morning Sing. Last year, she presented lectures and reading sessions on Singapore choral history and music at symposia in Croatia and USA; and on international youth projects in China.
Jennifer has been on competition juries in Austria, Germany, Japan, Korea, Malaysia, China and Indonesia; and represents Singapore on the World Choir Council. She recently served on jury at the 7th World Choir Games (Cincinnati, USA) and the 11th China International Choral Festival (Beijing, China).
Jennifer is an inaugural recipient of Young Artist (Music) Award, given by the National Arts Council (NAC) and serves on various advisory panels for the NAC and the Ministry of Education, Singapore. In 2011, she was awarded for "Artistic Excellence" by the Composers and Authors Society of Singapore. Most recently, she was conferred the Cultural Medallion, the nation's highest arts accolade, by the President, Republic of Singapore, for her contribution in shaping Singapore's cultural landscape.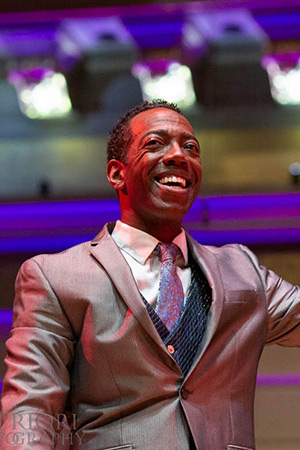 Dr. Anthony Trecek-King has cultivated an international reputation as a choral conductor, scholar, pedagogue, and media personality. He is passionate about cultivating artistically excellent ensembles that explore socially relevant issues through emotionally immersive programs, challenging both artists and audiences to feel and think. Dr. Trecek-King has recently been appointed as both an Associate Professor of Choral Music and Director of Choral Activities at The Hartt School, University of Hartford and a Resident Conductor with the Handel and Haydn Society.
Ensembles under his direction were integral to projects that have won a Pulitzer Prize (Madam White Snake, Zhou Long), received a Grammy (Fantastic Mr. Fox, Boston Modern Orchestra Project), and earned the National Arts and Humanities Youth Program Award from Presidential Committee on the Arts (Boston Children's Chorus). Dr. Trecek-King has worked with a variety of artists and ensembles including Leslie Odom Jr., Melinda Doolittle, the San Francisco Symphony Chorus, Seraphic Fire, Keith Lockhart, John Williams, Gil Rose, Simon Halsey, Yo Yo Ma, and Roomful of Teeth.
Read More
He has led performances in world-renowned venues including Boston Symphony Hall, the Kennedy Center in Washington, D.C., Carnegie Hall in New York City, Royal Albert Hall in London, and the Sydney Opera House. In addition to his conducting work, he is currently the host of the classical radio show "The Silent Canon" which airs on KNVO 90.7. He has also be seen on-air and online on the Emmy nominated WGBH television series Sing That Thing, and two TEDx Boston talks.He holds a B.M. in Cello Performance from the University of Nebraska at Omaha, an M.M. in Orchestral Conducting from the Florida State University, and a D.M.A. in Choral Conducting from the Boston University. He currently lives in the Boston area with his partner Melanie (of Thinking is Power) and their cat.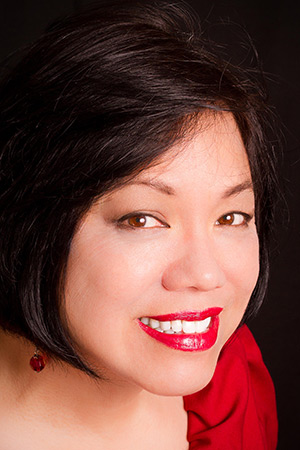 Jing Ling-Tam is Professor of Choral and Vocal Arts at the University of Texas at Arlington. She has garnered international recognition in North America, Europe, and Southeast Asia. A brilliant conductor, Ling-Tam has conducted in twenty countries and in over forty states in the US, as well as at numerous ACDA national and divisional conferences. An innovative and charismatic clinician and master teacher, she is regularly featured at international, national and regional choral conferences.
As Director of Choral Studies at the University of Texas at Arlington her choirs performed at national and regional ACDA conferences, the Texas Music Educators Association Conferences, and concertized in the US, Mexico, Canada, Taiwan, Hong Kong, Macau, and Austria. Ling-Tam served as Associate Conductor, Chorus Master, and Principal Coach Pianist for the Ft. Worth Opera Association for sixteen seasons and was on the faculty at the American Institute of Musical Studies (Graz, Austria) for eleven summers.
Read More
Ling-Tam's recent credits include conducting the Taipei Symphony, the Coro de Madrigalistas of Mexico, and presenting workshops and lectures for the Chinese Choral Directors Association (Beijing) of China, Festival 500 (Newfoundland), Salzburg Pedagogical Institute Winter Workshops, Australian Choral Directors National Conference, Lithuanian Choral Directors National Conference, and the Alberta Music Educators Conference. In demand as a juror, she has judged international choral competitions in the United States, Singapore, Hong Kong, China, Canada, and Austria. Professor Ling-Tam resumes her teaching duties at the University of Texas at Arlington this fall after completing a one-year appointment as Visiting Professor at the National Taiwan University of Arts. In 2020, she is scheduled to conduct in Alaska, Texas, Alabama, Taiwan, and China. Alliance Music of Houston, Texas publishes a choral series in her name.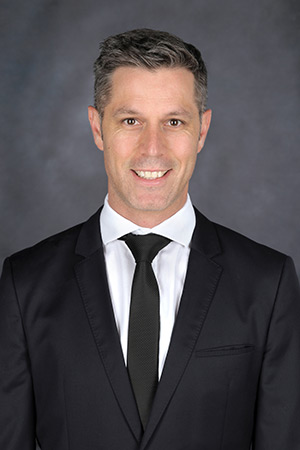 Michael Joseph Barrett is the conductor of the University of Pretoria (Tuks) Camerata and a senior lecturer in Choral Conducting in the Department of Music. He was a member of the Drakensberg Boys' Choir from 1992 to 1997. He obtained the degrees BMus in Performing Arts (cum laude) in 2005 and MMus (Performing Arts), specialising in choral conducting, in 2008, both from the University of Pretoria. He holds a Postgraduate Certificate in Higher Education (PGCE) and a Performance Licentiate in Singing, both received in 2008, from Unisa. In 2017, Michael was awarded a Doctorate of Music degree (Performing Arts) in Choral Performance by the University of Pretoria.
Michael's choirs have won numerous national and international awards, as well as choral competitions all over the world, including the Grand Prix of Nations (Latvia, 2017); the 8th World Choir Games (Latvia, 2014); the St Petersburg Choral Competition (Russia, 2013); the Llangollen International Musical Eisteddfod (Wales, 2012); the Krakow International Advent Choral Competition (Poland, 2012); Europe and its Songs (Spain, 2010); and the International Youth Music Festival (Slovakia, 2010).
Read More
In 2017, Tuks Camerata was invited to perform at the World Choral Symposium in Barcelona, Spain. The choir has released four CDs, three that were nominated for South African Music Awards.
Michael is an active composer and arranger whose music is published internationally by Santa Barbara Music Publishers and Walton Music. He is regularly invited to present workshops and adjudicate choral competitions both locally and abroad. He is also the executive director and co-producer of Capital Singers, South Africa's largest community choir project and the conductor of The Chamber Singers – one of South Africa's most sought after adult ensembles.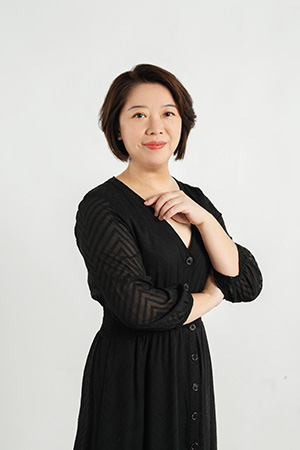 Susanna Saw is an active music educator promoting music and choral education in Malaysia. She obtained her Master in Music Education (Choral Focus) from Westminster Choir College, U.S.A. She is currently a lecturer and choir director at the Faculty of Music at the University of Malaya (UM) and the Malaysian Institute of Art (MIA), where she conducts the MIA Ladies Chorus, the Men's Chorus and the Mixed Voices Choir. Both the Men and Ladies Choruses have won many gold medals and been category winners in various international competitions.
In 2007, Susanna established the Young Choral Academy in Kuala Lumpur, a venue for choral lovers to learn more about vocal and choral education. She was instrumental in bringing the Kodály Teachers' Training Course to Malaysia to improve the standards of local classroom music teaching. She organized the 24th International Kodály Symposium in August 2019, in Kuching, Sarawak, Malaysia; through this, she hopes to bring more awareness of the Kodály teaching philosophy to the Southeast Asian region. During the pandemic, Susanna organized monthly Kodály Online Hangouts, bringing together music educators from around the world to learn, sing and stay connected.
Read More
Susanna is also the Founder and Director of the Malaysian Choral Eisteddfod (MCE), which organised various symposium, national and international choir festival since 2002. Since 2007, Susanna has been regularly invited by INTERKULTUR, Germany, to be a member of the jury for the Asia Pacific and World Choir Games. She has been appointed a member of the Working Committee for the Asia-Pacific Choral Council, under the auspices of the International Federation of Choral Music (IFCM). Susanna is also an active speaker at various music education events, promoting effective music teaching in the 21st century. She currently holds the position of Vice-President in the International Kodály Society, the World Youth and Children Choral Artists' Association, and the Malaysian Association for Music Education. She is also serves on the Advisory Board of CHORALSPACE, Germany.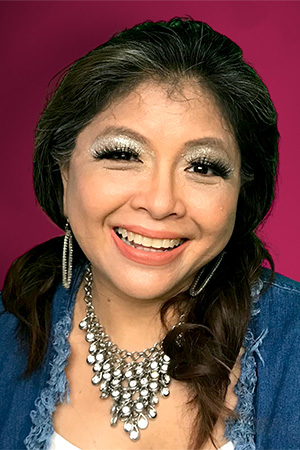 Anna Tabita Abeleda Piquero is an international choral clinician, jury, and conductor. She is fondly described by her colleagues as the woman with the Midas Touch, transforming the choirs she handles into beautiful, angelic, award-winning choirs. From ordinary university choirs, she transformed the University of the East Chorale and the University of the Visayas Chorale into award winning choirs within 7 months of rebuilding. In a few years, these choirs reaped top awards in Asia and Europe making them two of the best University choirs in the Philippines. Koro Ilustrado, her all male church choir became nationally awarded within 7 months and internationally awarded within 6 years.
Under her, these choirs won top prizes at the Busan Choral Festival and Competition, UE Chorale who was the Grand Prix winner 2 years in a row 2006 and 2007, Koro Ilustrado who won silver and gold, and JRG Visayas Chorale who won silver and bronze in 2007.
Read More
With the change to virtual in the pandemic, her new choir, University of Asia and the Pacific Chorale won the mixed category of the 3rd BCS World Virtual Choir Competition last May 2021 and the JRG Visayas Chorale won Grand Prix in the Busan Choral Festival.
It was Koro Ilustrado's choral stints in the BCFC 2015, Korea and A Voyage Of Songs 2017, Taiwan which earned her the title Best Conductor in these Festivals.
Her style of teaching and passion for excellence allowed her to be featured as guest conductor of the Busan Metropolitan Chorus in 2010 as well as the Asian Youth Choir 2010. She was featured as a conductor of the Indonesian Youth Choir 2018 in Bali, Indonesia.
Aside from conducting, she also makes her own choral arrangements of folk and pop music which are also well loved worldwide. She was the featured arranger for the 6th Angeles City Choral Festival, 2019, and recently was declared champion of the Bondi Cara Venezia, an international choral composition and arrangement competition in Venice, Italy.
She founded two national choral workshop and festivals, namely MUSIKALINANGAN in Manila, 2009 and MUSIKAALAM in Cebu, 2018.
Her choral roots were first, as a member and assistant conductor of the U.P Singing ambassadors, afterwards, as a member of the Philippine Madrigal Singers. She now pursues her Masters in Choral Conducting at the St. Paul University. She served three terms as artistic board member of the Philippine Choral Directors Association.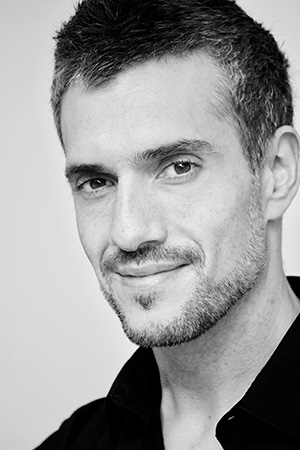 Pedro Teixeira is one of Portugal's foremost choral conductors. Between 2012 and 2018 he was the conductor of Coro de la Comunidad de Madrid, and since 2022 he's the associate conductor of Coro Casa da Música, in Porto, Portugal.
Born in Lisbon, he attained a Masters degree in Choral Conducting at Escola Superior de Música de Lisboa, and has become widely known in the choral world for his insightful and expressive performances.
Since its inception in 2001, Pedro conducts Officium Ensemble, an ensemble dedicated to the interpretation of renaissance Portuguese polyphony. He has performed widely with Officium Ensemble in prestigious early music festivals such as "Oude Muziek" (Utrecht) or
"Laus Polyphoniæ" (Antwerp). Teixeira is also dedicated to contemporary music and conducts several world premieres per season since 2001, as the director of "Coro Ricercare".
Read More
For 25 years he has been the artistic director of the international workshop "Evora Cathedral Music School". Besides being a teacher at Escola Superior de Música de Lisboa, he also leads several masterclasses and summer schools, and is invited regularly to adjudicate in several international choir competitions.
Since 2018, Pedro has conducted the Gulbenkian Choir in several occasions and venues as guest conductor. Moreover, Teixeira has prepared choirs in collaboration with conductors such as John Nelson, Enrico Onofri, Lorenzo Viotti, Riccardo Muti and Esa-Pekka Salonen.